My latest entry for
Scrap Map Saturday
at
Creative Craft World
.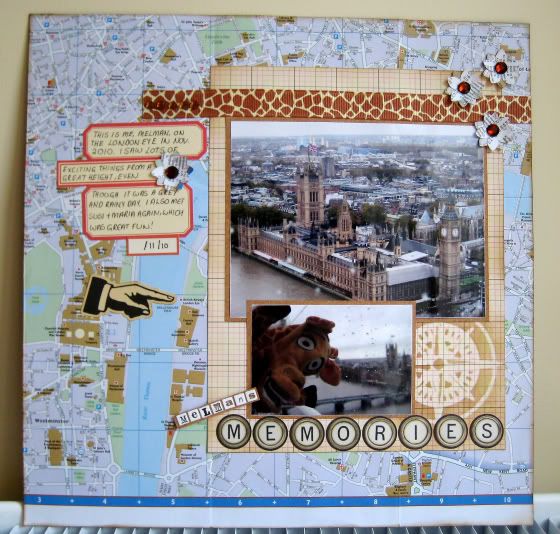 This is Melman back in November when we went to London to meet up with Susi and Maria. We went on the London Eye. I nearly cut into a gorgeous sheet of October Afternoon - Thrift Shop for this, but then I remembered that I had a map of London that I'd saved for scrapping purposes. So I glued the map to some cardstock to stiffen it up, making sure the South Bank was exposed so I could point to the London Eye.
This week we had to add flowers. Not the most floral layout in the world, so I punched some flowers from the road names on the back of the map.
When I was making the layout I forgot what day we'd been to London and meant to go back and fix that before taking the photo, I see now that I forgot!