Home from our Second Honeymoon / Pre-Baby Holiday. We didn't do an awful lot, but that was the whole point of going to Paris. We'd done so much of it already that there was no pressure to see everything. Just as well because I ached, especially after the first day when I didn't really think about my reduced lung capacity and we walked from the
Hotel
to the Musee D'Orsay. Normally that would have been an easy walk, but not now with The Bump and my expanding feet. :(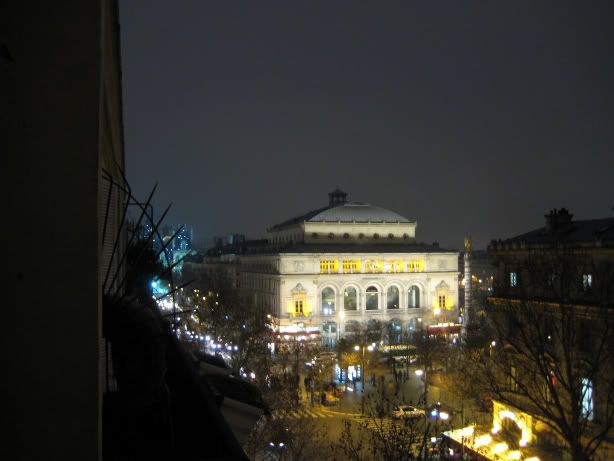 The view from the hotel room on the first night. Looking out at Chatelet / Theatre de la Ville. In the other direction we could even see the Eiffel Tower and a searchlight on top of it. On the following nights it was too foggy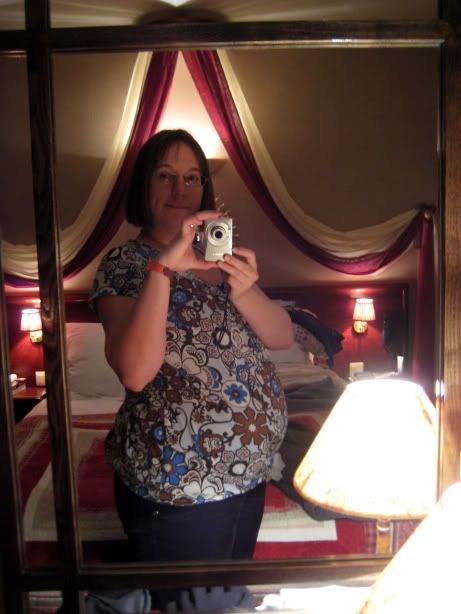 The Bump in the Hotel room.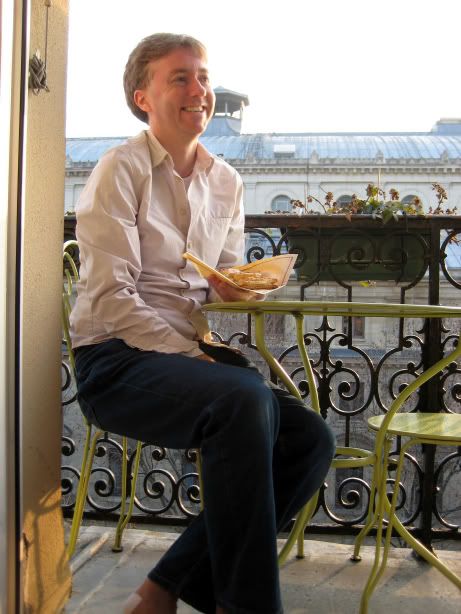 John on the Balcony, suffering the heights and the cold. He came in as soon as the picture was taken!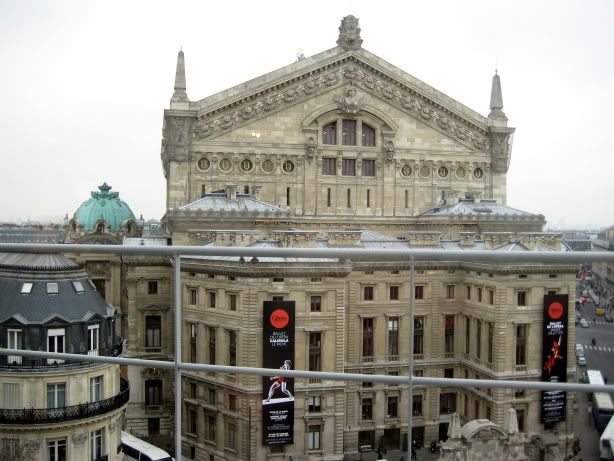 We had a shopping day and ended up at the Galleries Lafayette. All rather posh, but we did buy Frankie a snail glove puppet from the Toy Department and had lunch in the cafe. Pretty good view from cafe - one way over the Opera Garnier and the other way looked right at the Eiffel Tower.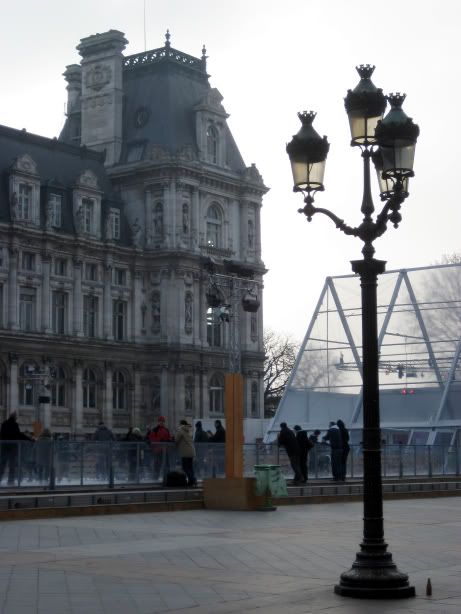 There was skating outside the Hotel de Ville. Took photos, but obviously stayed off the ice!
Only ate two crepes, which was very restrained and one night I even had a salad while John had steak frites. Being so central with the hotel was great, so many brasseries close by, the boulangerie was handy for getting breakfast and the supermarche was only a few minutes away.
Now I need to leave a glowing review on TripAdvisor for the hotel. :)