Now I'm back from my hols I can finally get back into doing the
Twists
each week.
I;m trying to do more layouts at sizes other than the standard 12x12 and I have a shiny new 8x8 album to fill, so here's one in 8x8: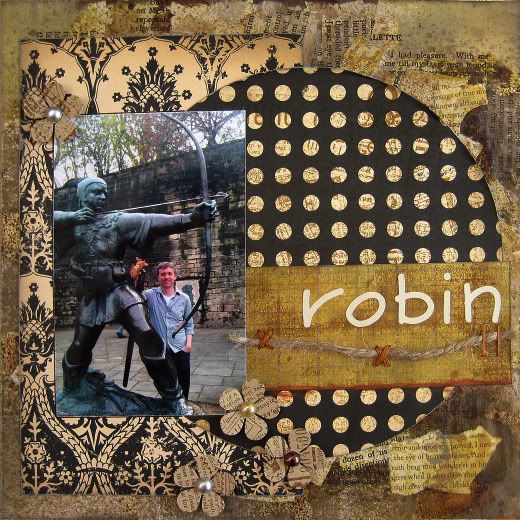 The Twist this week is 'acrylic' so I chose to use bits of acrylic paint.
I'm currently on a crazy stamping / inking kick, so the background paper is an piece of cardstock in a garish blue. At least, it
was
before I covered it in bits of old ripped up book paper and ink (then some more layers of book and ink). The rest of the papers are all October Afternoon:

Thrift Shop

, in fact, the paper with the title on
used to be bright yellow
, but I'm a Crazy Inker!
This is John (and Melman the Midget Giraffe) in Nottingham meeting Robin Hood.