Here's my entry for the lastest
Creative Craft World Challenge
!
Well, the biggest challenge was choosing which picture of my Father to use and trying to avoid doing yet
another
Road Trip layout as those albums are full to bursting! So I decided to pick one of the most recent. I took this last month on a trip to Duxford. Each year we go and stand in 'Farmer Bob's
*
Field' and take pictures of the planes.
This year the Parentals are going to be away during the Flying Legends display, so we went during the Spring Airshow instead. Different sorts of planes than the ones we usually see, no Corsair and more modern fast things.
Here is Daddy, taking pictures: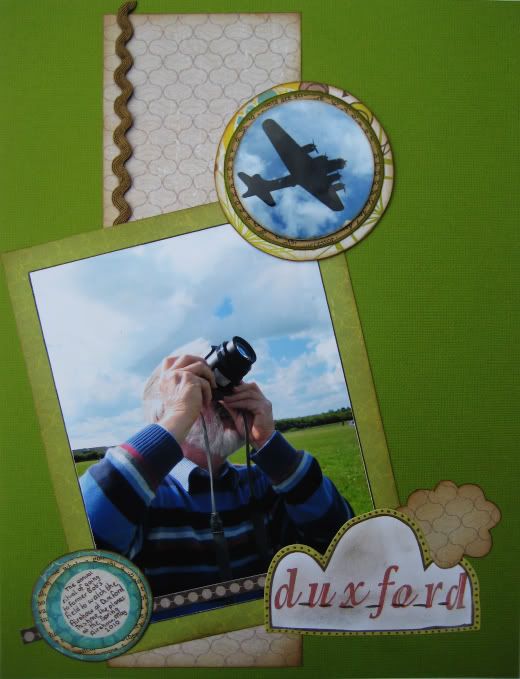 and here's a close up of the plane. I think it's Sally B, but I might be wrong: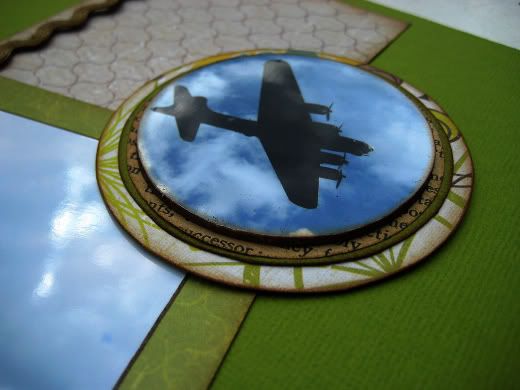 As you can see, I've chosen to do this Challenge as an 8.5x11.
EDIT
: I won!
*no idea if his name is
really
Bob, but it's somethig to call him!