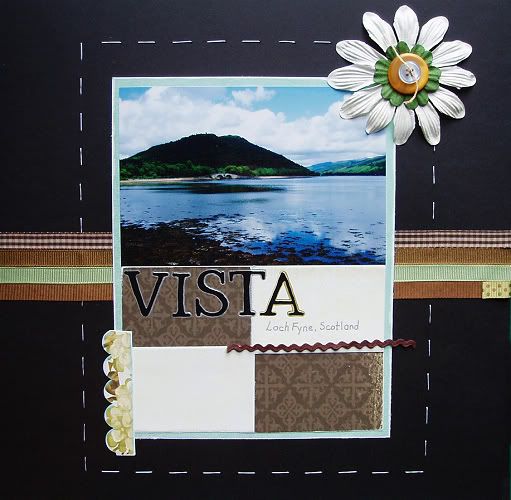 {Loch Fyne, Scotland}
My take on the latest
PencilLines
sketch, #103. I really enjoyed this one as I got to use up so many bits and pieces that had been hanging around for ages - a random button, remnants of ribbon, Sassafrass scraps that I just can't bring myself to bin, the end of a white cotton reel (must buy more!), and finally alphas.
Alphas are darned tricky to use up towards the end of their lives, so I ran the letters than I had left through an
anagram solver
and one of the words it came up with was "Vista" - so I went with that. It also came up with "Tiramisu", which would, of course, have used up more letters, but as I had no Italian pudding pictures to hand I went with "Vista"!
As I was on a scrap-using roll, I made this from more bits of Sassafrass, odd buttons, old DCWV cardstock, and the same alpha set: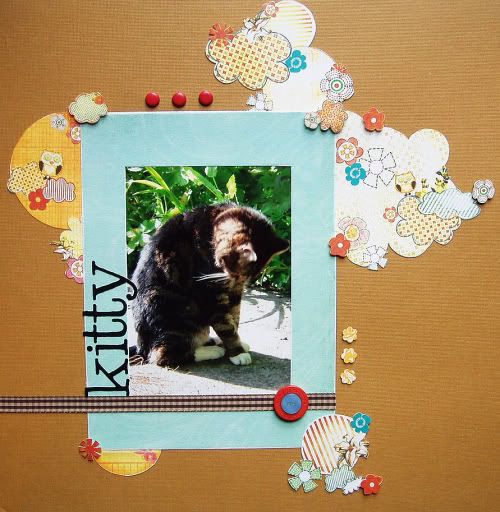 I think this is the last of my pictures of Nutmeg. Any others will be duplicates.
=^..^=