Yesterday I joined up with
RAKscraps
who have a forum site very much like UKS, but just for digital scrapbooking. Thought it might be an idea to have somewhere to get digi ideas and show digi layouts as well.
There was a couple of free mini-kits with their September Newsletter, so I did this one with
Funky Fresh
by
Kiss This Designs
. The main font is Revolt.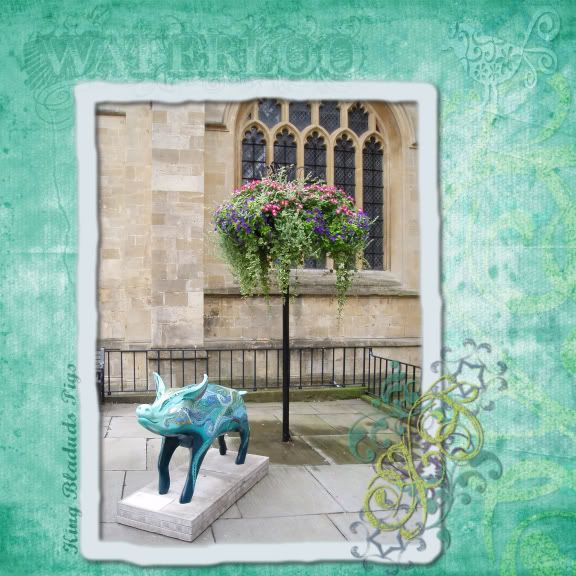 That's another one of the Bath Pigs -
Waterloo
. He stands outside Bath Abbey. I love that the colours in this kit match him perfectly.
The next layout I made is not of a pig, which is astounding as I'm on such a pigroll at the moment. :) This one is of my Mother (she the small person standing in the corner of the frame) in the Fellow's Garden at Kings College, Cambridge on one of their garden open days.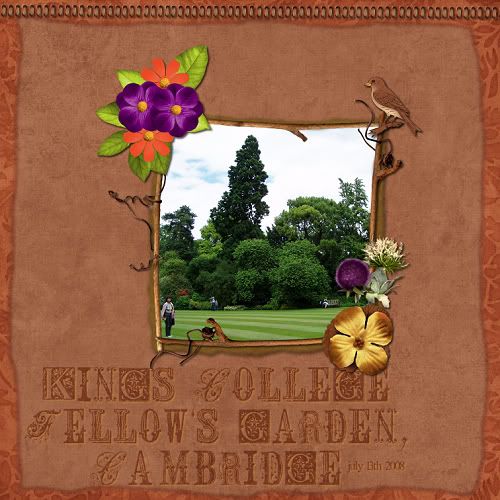 This is also created from a RAKscrap kit,
Woodland Song
by Jan Hosford. The font is
Rage
, although I have to say it doesn't look ragey at all. I was aiming for it to appear as though the font had been stamped on.