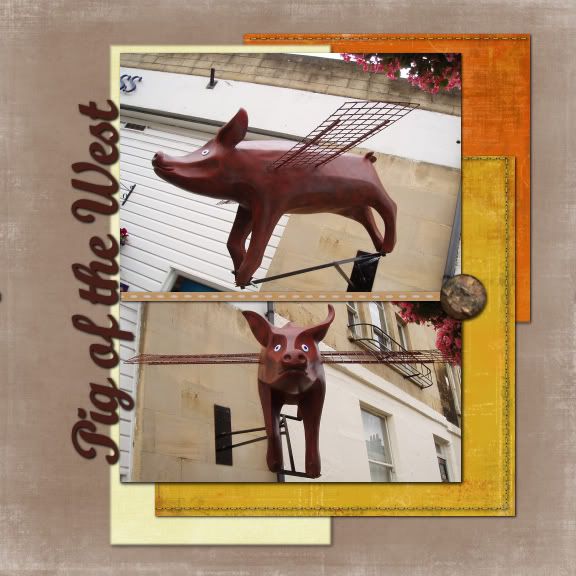 Pig of the West
! Bonus points on offer for guessing the joke...
Shabby Princess - Fall collection paper & Express Yourself papers and elements
Turns out that this isn't Happy Pig at all. On creating the link for itI discover that it is, in fact,
Suidae Sulis
who stands together with
Happy Pig
. The onsite labelling makes it appear that they're the other way round. Of course, they have had problems with people messing with the pigs (including one who was set on fire!) so perhaps they've been switched over.
Luckily it's "only" a digi LO, so I can always do another. I'd have been rather annoyed if I'd glued it all down in paper...

Most of the papers/elements are by Elizabeth McFarlane and Free Digital Scrapbooking.