We spent part of Easter Sunday at Anglesey Abbey taking part in an Easter Egg Hunt. Adam wasn't really impressed to be dragged outside on a cold and damp day, but we were determined to have fun, despite the misgivings of Mister McGrumpyPants.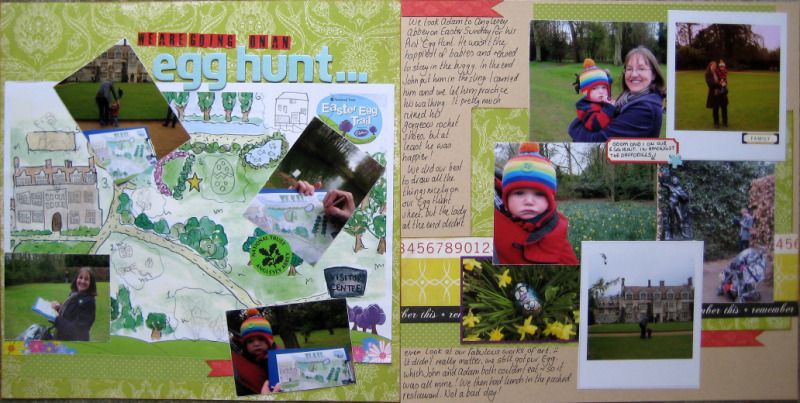 In order for to win the Easter Egg you had to fill in the gaps on a map with pictures. John and I did our best for Adam, I drew daffodills, loads of windows and John drew a fantastic goat. At the end of the Hunt the lady from Cadbury didn't even look at our beautiful drawings and handed us the egg anyway.
Oh well, chocolate is chocolate.
I'm trying to get more photos of an event scrapped at one time. I'm pretty hopeless at multiphoto layouts, so I've started getting different shapes and sizes printed. This one features tiny photos and fake polaroids, which I made with the new setting on Picasa. I even crammed in some ephemera from the day, rather than hoarding it. Pretty happy with this as a start.