The Twist this week was for "stripes", which I've done.
I'm not happy with the way this came out. I wasn't fond of the huge expanses of patterned paper, so I doodled some swirls on in gold pen. Of course, you can't even see it in the picture and it's not very clear in real life either!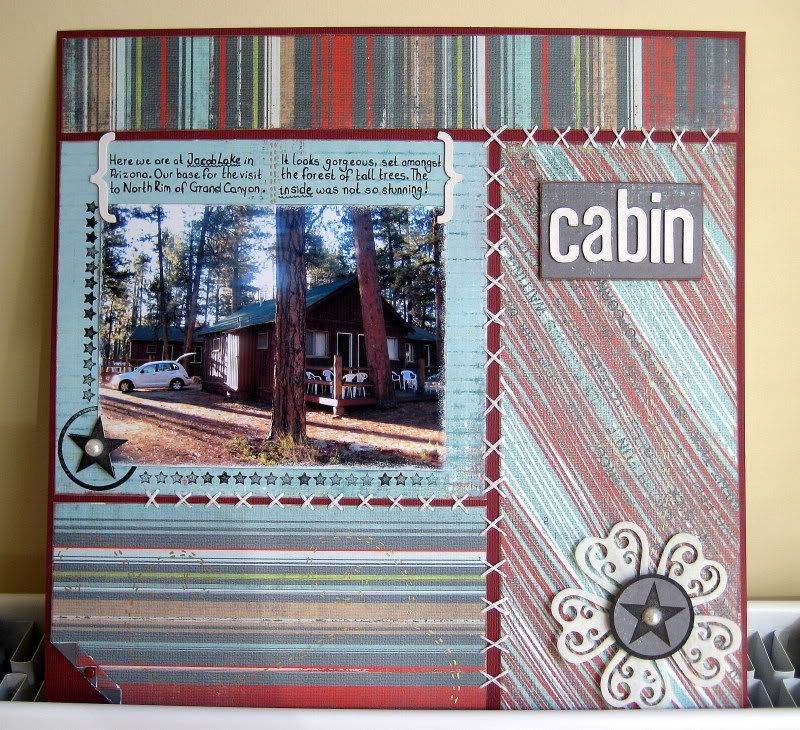 The picture is yet another from Road Trip 08 (they keep coming!). This is the cabin in the woods, the nice-on-paper Jacob Lake.