This month I had one of Sue's and her challenge was a Pencil Lines sketch. Here's the result: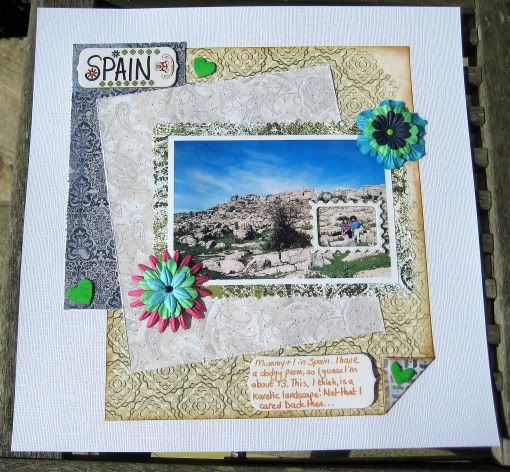 An old picture of my mother and I in Spain. I want to say this is El Torkel, but I might be wrong. It also looks like a great place for carbonate geology, but I didn't care about that back then! Possibly I'm sitting on shells and corals... oh well.
I tried to match the papers to the colours in the picture and the flowers match the outfits that my mum an I are wearing. I loved that garish stripey jumper and though you can't see it in this picture, I'm also wearing bright red shoes and neon pink socks! Oh yes!