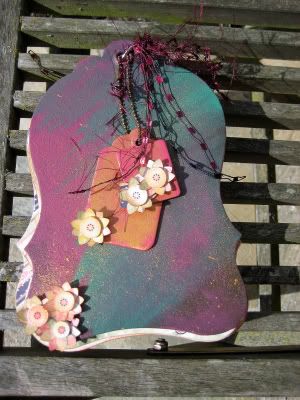 Basic Grey Luggage Tag Album featuring the Bijoux Belles on Retreat in early March 2010.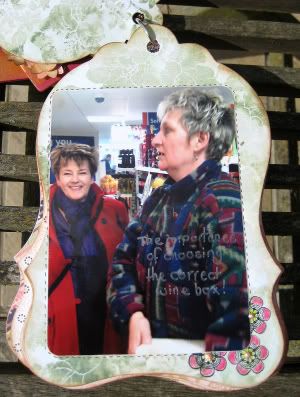 The Importance of choosing the Correct Wine Box...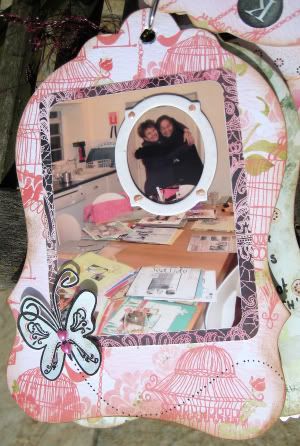 Hugging Super Susi!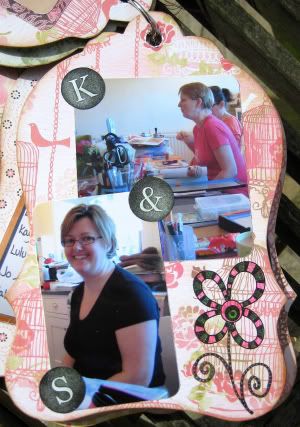 Kay and Sal and my early attempts at stamping and embossing.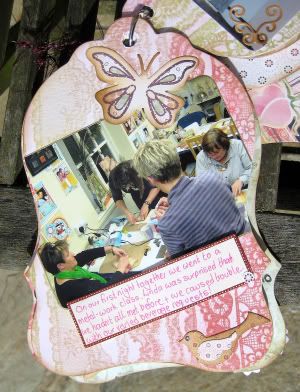 Learning some metal work at Linda's on our first night together.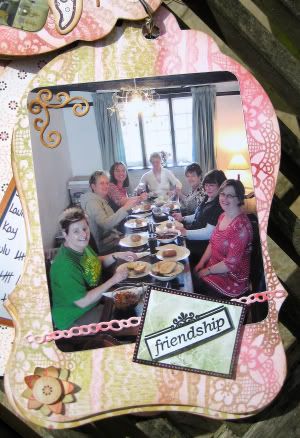 Food!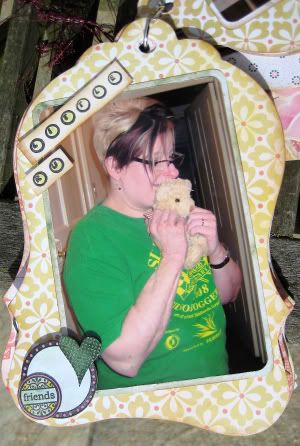 Jo and Little Ru.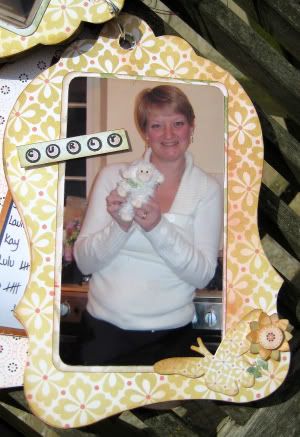 Kay and Curly.
Lulu, Sal and the very odd Petrol Station in Olney.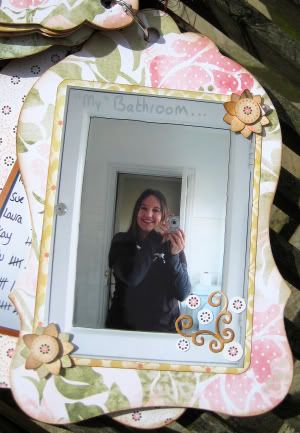 "My" Bathroom! As opposed to the other bathroom or the toilet we failed to find...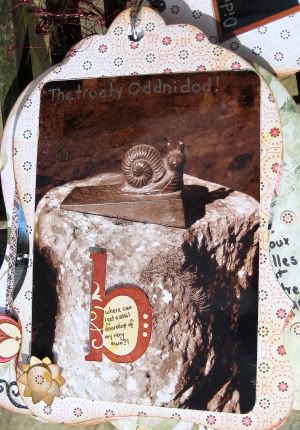 Brian the Oddnidod! :)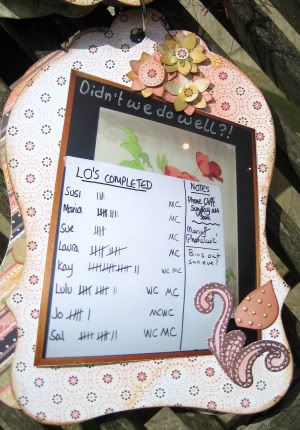 Our Tally Chart.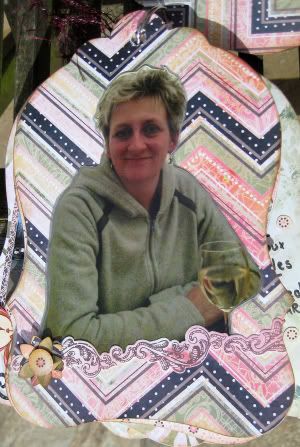 Maria and one of her many glasses of wine!