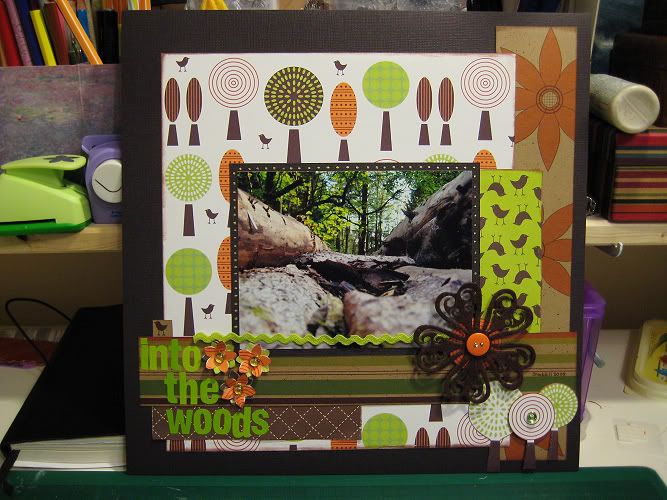 The Twist this week is
Wood
- so here's a layout featuring some wood!
I took this picture last year on a walk through Stockhill woods. I'm still having a problem finding somewhere well lit to take photos, so I'm trying this... shining a light on the layout and taking it form a distance! That does involve showing up some of the highly attractive background that is my scrapping area, but heyho!
I'm using my new flower punch on everything I do at the moment, I love it.