I treated myself to the latest Gotta Craft Kit this month and as soon as it arrived I ripped right into it! Decided to scrap pictures of Melman as he deserves papers covered with hearts.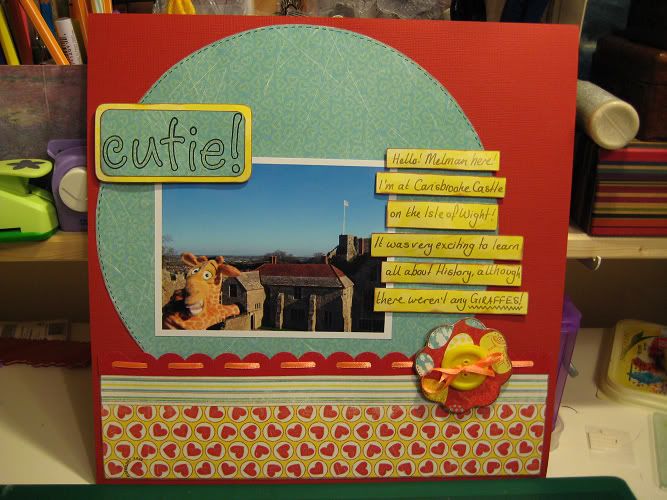 This one is Melman at Carisbrooke Castle, Isle of Wight. I even gave in and used one of the big homemade buttons that my teamie Sue made. Oh, and the orange ribbon came from teamie Janet. So I am getting some hoarded stash used up.
I used a sketch for this, but as I'm currently playing catch-up I have no idea which one this was.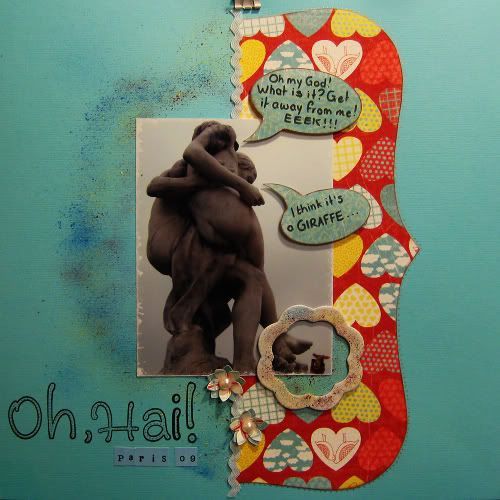 This one looks a whole lot better in real life and it even amused John. We had fun in Paris taking this picture. It really looked as if the statues were reacting to something down by their feet!
In used an old
Sketchy Thursdays
sketch for this.