This month I've managed to make four layouts. There just doesn't seem to be enough hours in the day anymore. In fact, as I'm trying to type this, I have a baby climbing my legs and tugging on my screen...
Anyway, I took some photos with my iPhone, just to make things a bit easier and to actually get something uploaded. How am I supposed to look back at my blog in the future if there's nothing for me to look at?!
I've used the most recent
Quirky Kit
for all of these.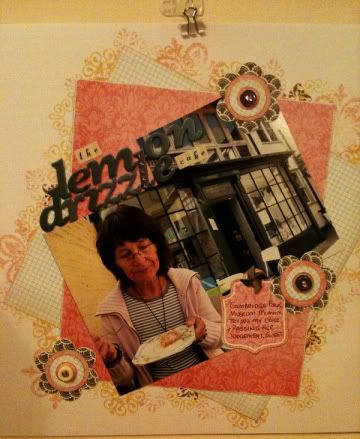 My Mother babysat Adam and me when John went to America last year. We went to the Cambridge Folk Museum and I decided that I was going to have some cake, no matter what. The chosen piece was lemon drizzle, which Mummy tried and decided was too sweet...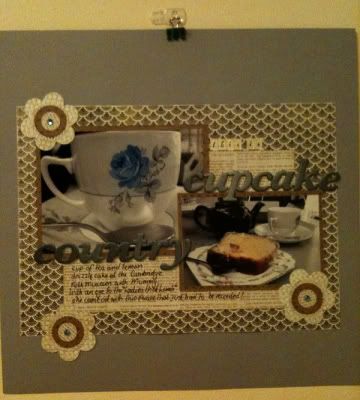 She also passed judgement on the people, the establishment... and gave me an excellent title "This is Cupcake Country". I don't understand people who don't like cupcakes, my Mother is bizarre! :) She did like the cups and saucers, though, a very eclectic collection, which just had to be photographed.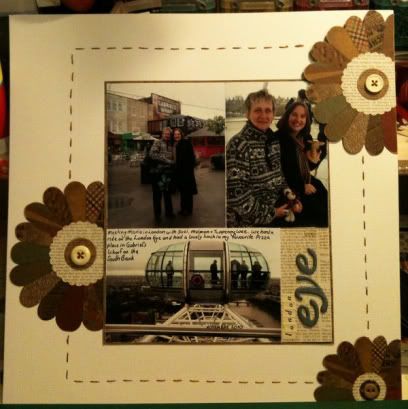 Now going back over a year to November 2010. I have scrapped this event before, but I wanted another take on it for the new 2010 album I've started to put together. D-rings from now on, none of that awful post-bound malarkey.
Anyway, Maria and I on the London Eye and at Gabriel's Wharf. Photos expertly taken by Susi!
This kit is brilliant and these pictures are awful, not doing it justice one little bit. :( I expect I'll never get round to taking a shot of the fourth layout. I need more Time!