I actually managed to make three layouts today. These two are from our trip to the Cotswolds at the beginning of last month. I used the most recent Quirky Kit along with some added extras.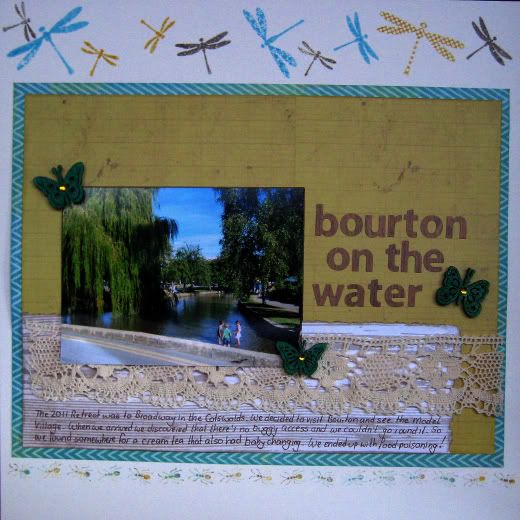 We became very ill after eating dodgy cream teas, but it's very pretty and worth scrapping. I also finally used my new Artemio stamps for the first time.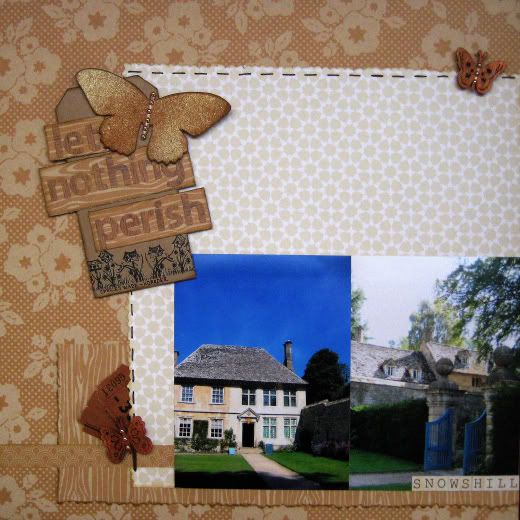 We also visted
Snowshill Manor
, home of crazy collector Charles Wade. I love to hoarde stuff, but this place shows you what excessive hoarding looks like!