This was a fabulous excuse to not cut into this beautiful piece of Sassafrass!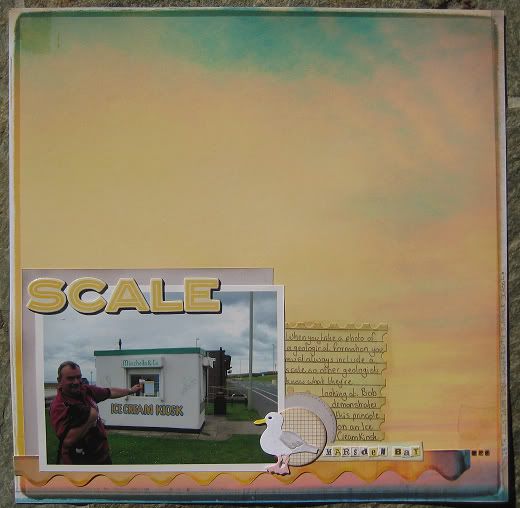 This is Bob during the Open University 2009 Summer School to Durham. He's demonstrating scale. When taking a photo of a geological feature you should always include a scale so someone else knows the size of the feature they're looking at. Bob is showing that this also works with ice creams and kiosks.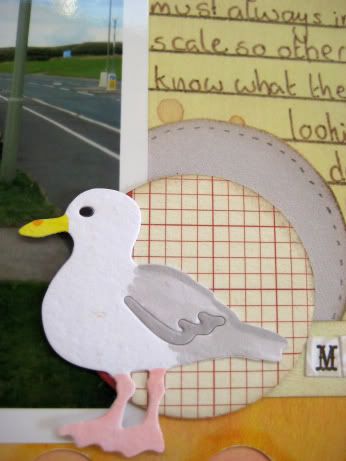 Close up on one of the lovely seagulls that Susi cut for me.
It's going to go into my Geology Album as a 'companion piece' to this one: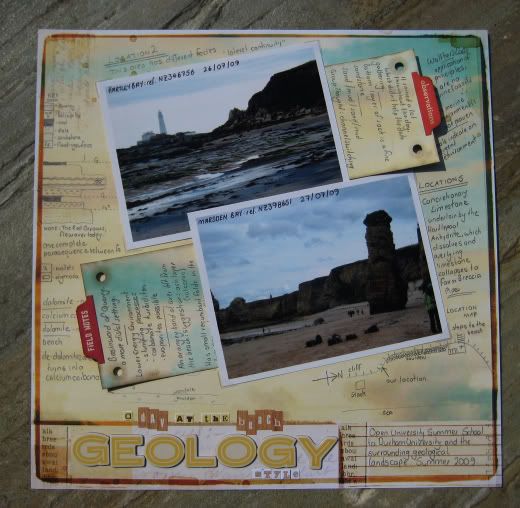 For both of these layouts I've used the most recent
Quirky Kit -
The Milk Bar
.