This really didn't suit me. I expect that's because I barely have time to create a full layout in a day, let alone starting four and taking them to a semi-finished point. Besides, having areas stuck down and then wishing that the newly added section could go under
that
bit or
that
bit and not being able to was rather hampering.
I chose four pieces of WRMK papers from the White Out Collection.
Also totally forgot to take pictures of three of the four in their A state. Anyway, here are the three layouts that I've finished to Stage B: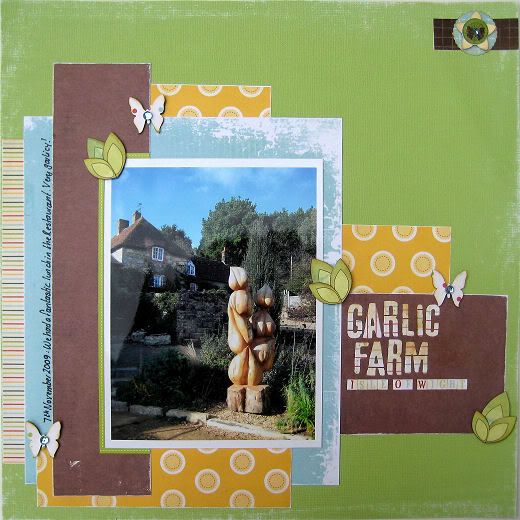 This is the one where I'm most happy with the technique. I was able to add scraps of
Cosmo Cricket: Garden Variety
and I think it's worked out quite well.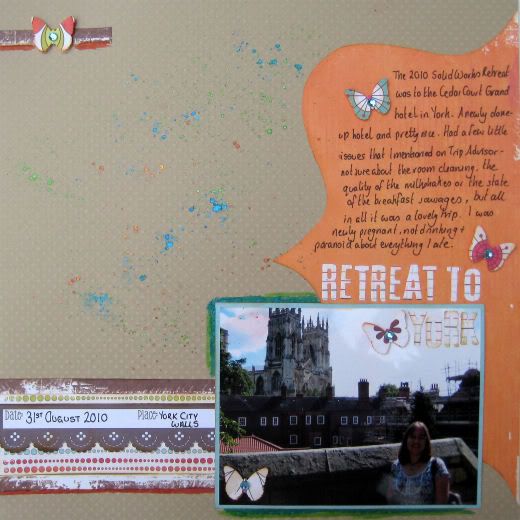 All I could add to this was ink, journalling and the date / place tag. I'm not that happy with the layout.
This one barely features the chosen papers at all! That's probably why I like it so much! All I did to take it to Stage B was to add the dangly flocked spiders.
I'd write more, but the baby is yelping!