Well, I'm still busily finishing off the Explore Prompts, but found some time on Sunday to do a couple of Challenge layouts. Much easier now that my Husband is back from the States and can keep an eye on Baby. Both very happy to be back together. :)
I started with the Grid challenge. I've never been very good at multiple photo layouts, but these days I'm trying to get as much scrapped as I can. The photos of Baby just keep multiplying, my time keeps decreasing and I
still
haven't scrapped huge chunks of my past that keep slipping further into the past
So I decided that the grid would be photos and the papers would be
The Thrift Shop
by
October Afternoon
, because they've been calling me for a while now to play with them again. The first thing I saw was this: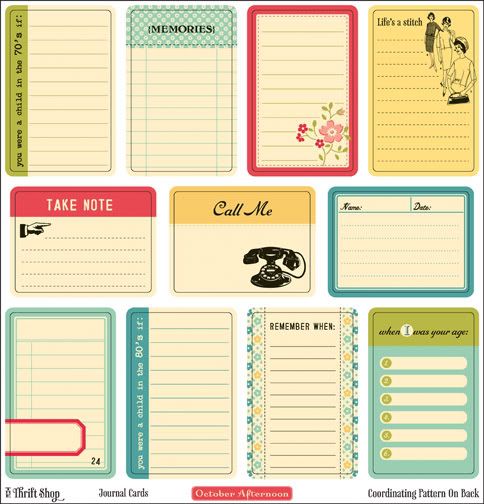 It's already in a grid and mine was half used, so I thought I'd pop out the remaining cards and use them on a layout with cut down photos. The backs of the journalling cards are all patterned paper and I figured I'd be more likely to use them as plain shapes than journalling cards. However, when the cards were all removed, I was left with a negative space that looked like a bunch of little photo frames with a small border of pattern around each one.
I abandoned the original plan and did this instead: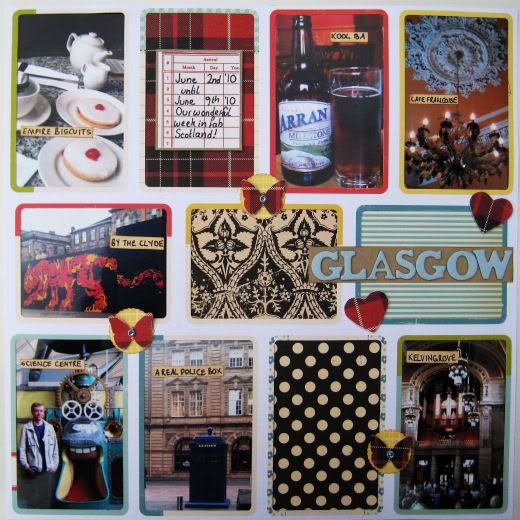 The tartan paper is from
October Afternoon's Road Map
collection, but the rest of it is
The Thrift Shop
. Very happy that I managed to use the leftover sheet rather than throwing it away. I'll make sure I keep an eye on all other negative spaces produced by popping out diecuts in the future.