I like the idea of Smash Books, but buying all the "proper" bits and pieces? Nah. Seems a little silly when you can use existing stash and a nice book from Paperchase. So here it is. Well, a little sampling of what I've done so far.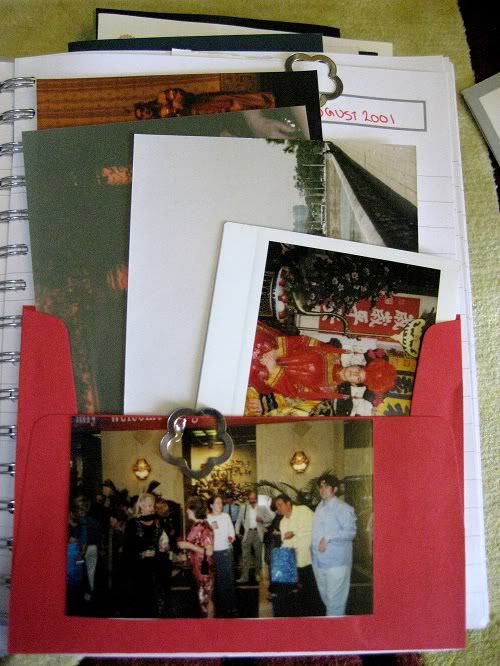 I bought some coloured envelopes and some decorative paperclips so I could display my photos. As they're originals, rather than digitals, this way I don't have to risk scrapping them and potentially ending up with layouts I don't like or grow out of.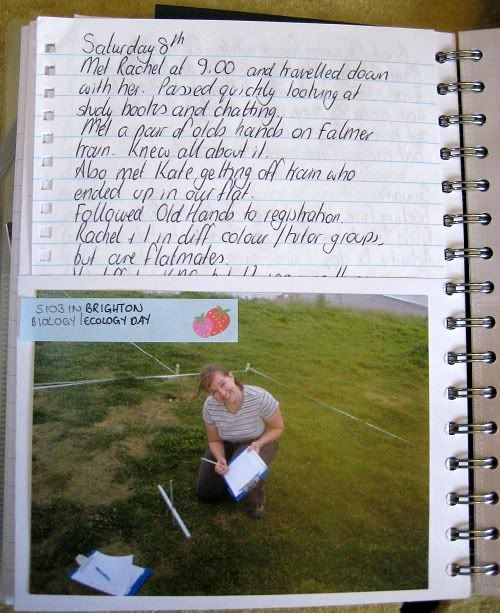 The only photo I have from my Open University Summer School to Brighton. I still had part of the diary I kept, so I've included that as well.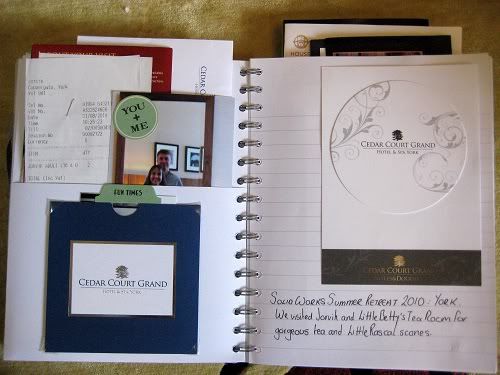 Bits and pieces from our trip to York last year. I've included some

October Afternoon

stickers on this page. On the next few pages I've added in some photos that I know I'll find really hard to scrap, but ones that I love. This way they're somewhere I'll be able to look at. I've added journalling around all the photos that I put into the book.
Duxford and Fleet Air Arm tickets and flyers. This page has been embellished with matching
Cosmo Cricke
t papers and stickers.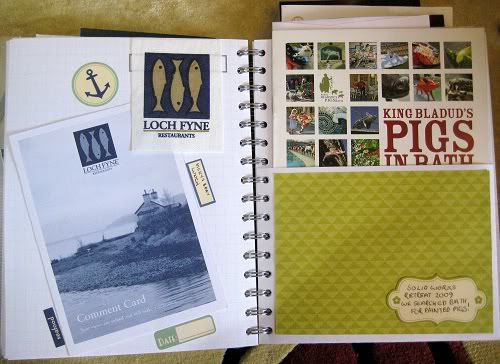 Bits and Bobs from a lunch at Loch Fyne and the Bits and Bobs from hunting pigs in Bath. Added in some more

October Afternoon

and

KesiArt

.