I signed up on Thursday to
Shimelle's Explore Class
. I've not done one before, and quite frankly, I'm doing it to see what all the fuss is about! Oh, and to do something a bit different on the creative front. Not sure whether I'll be able to do it AND wrangle the Baby, but we'll see!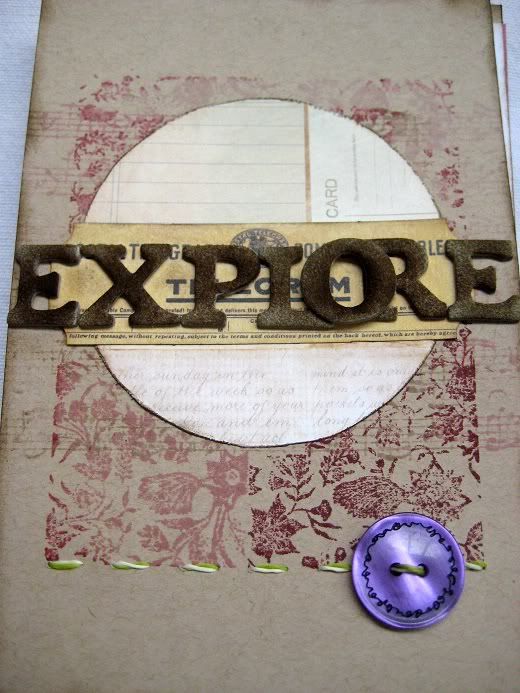 My 'Play Book' cover.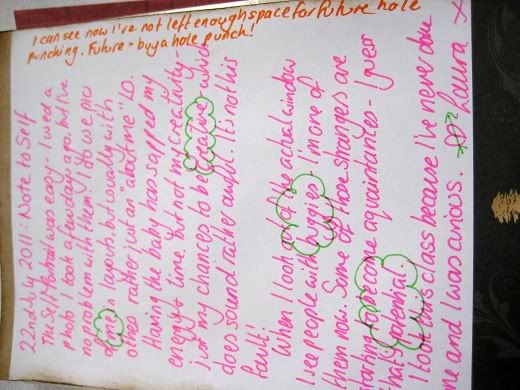 My first piece of journalling. I'm using old hotel stationery for the journalling sections. I always save bits like that and they hang around for ages unused. That was one of the suggestions, and a very good one!
I've taken the Self Portrait, but I send my pics to be developed, so I'll pop it in when it comes back.