Used the new papers that I bought in Pocklington on the day we picked up our new-old table. I've not used
My Little Yellow Bicycle
before and they're scrummy! The ones on this Paris layout are
Love Letters
.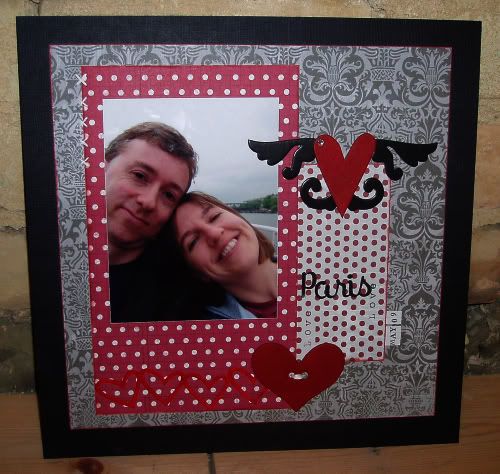 I'm quite fond of this, so I bought a 12x12 frame for it. We don't have pics of ourselves anywhere, so this will solve that problem.
This next one is from an Easter walk with my parents. Mother collected a bunch of cones for a display. John wouldn't take the one with the lichen on away from its environment.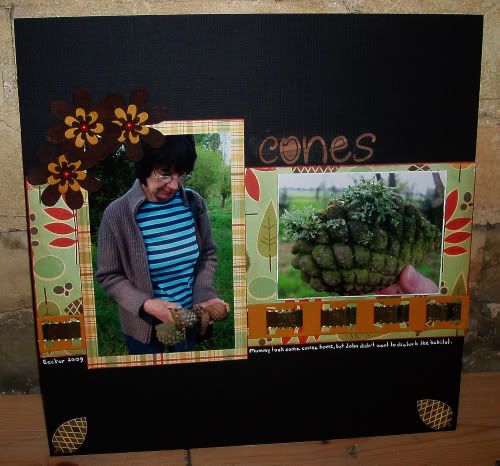 The flowers are some old cheapy things that I don't like any more. I almost threw them out, but decided to repaint them to match the layout.