Thought that I wouldn't just make layouts from this months Sarah's Cards kit, so I used some of it to make this Bird Book. I've not photographed all of it as the pictures I used are old slide scans of me as a Little Person and they're already pretty fuzzy!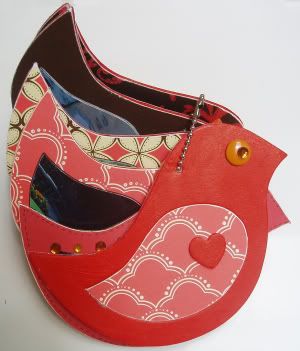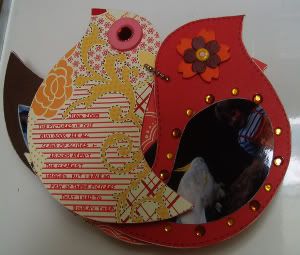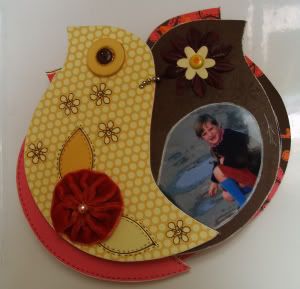 I didn't bother with loads of journalling, mainly because I don't need it, but also because I just couldn't make it fit. Besides, I can't even remember where I am in most of these pictures!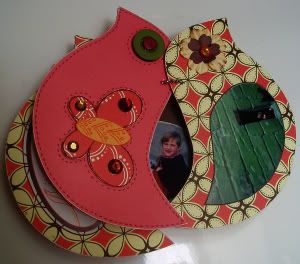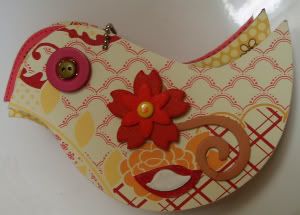 I'm also using this Bird Book for one of Shimelle's Colour Challenges -
to use acrylic paint
. The covers, edges and lots of the chipboard elements have been acrylic'd.