The new kit arrived yesterday morning and rather than stroking it like I did last month, I cut into it as soon as I came home from work and made my first three layouts from it.
John and I took our Melman the Giraffe puppet to Paris in May - so I have loads of pictures of him "standing" in front of various landmarks. Luckily his fur matches the kit, so: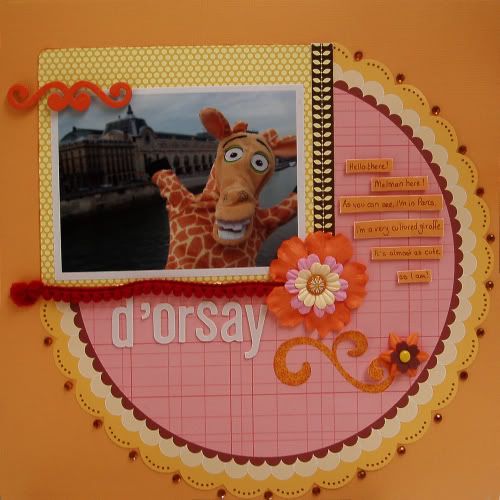 Finally
I'm scrapping the picture of the brilliant Sam Adams bottles. Well, the bottles are just bottles, but their ex-contents were brilliant! I took the pic deliberately to scrap it at some point and even kept the caps for that purpose.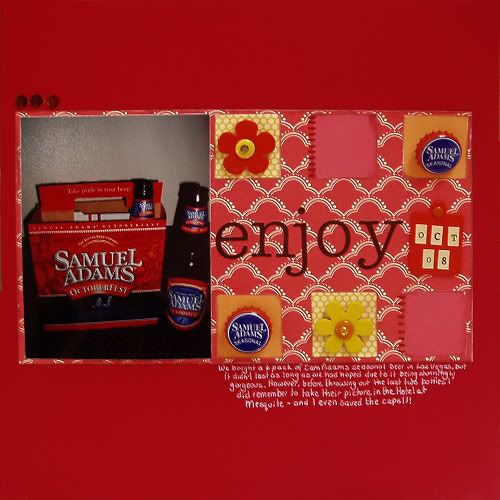 I'm not so convinced by this one, all the frames within frames and only using one paper and one sheet of Bazzill. Anyway, this is one of the pictures that John took in the Musee D'Orsay, his favourite painting by Manet.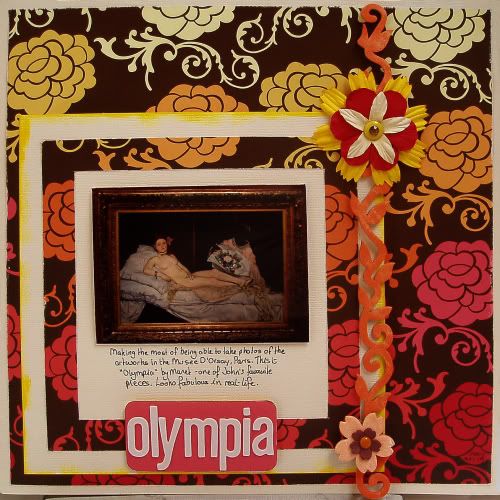 Still have plenty of kit left!