Oh yes, I'm STILL scrapping Road Trip 2008! I keep finding parts of the trip that I've not covered and need to be in the album(s).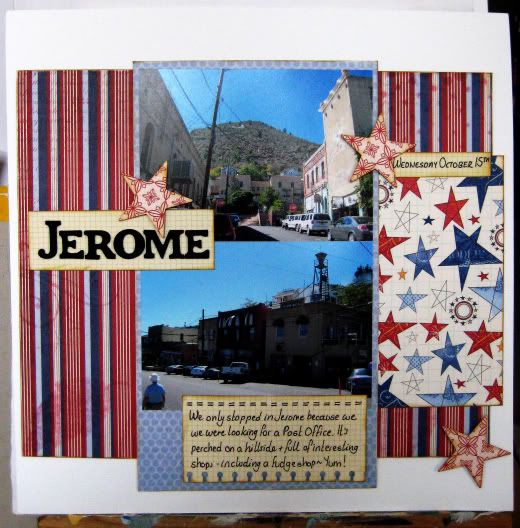 Jerome
was one of those places that we never intended to visit, but we needed a post office and this was where we ended up. We hadn't researched the place before we went, so we didn't know it was "America's Most Vertical City" and the "Largest Ghost Town in America"! One of the places we put on our (rather long) list of places to be revisited.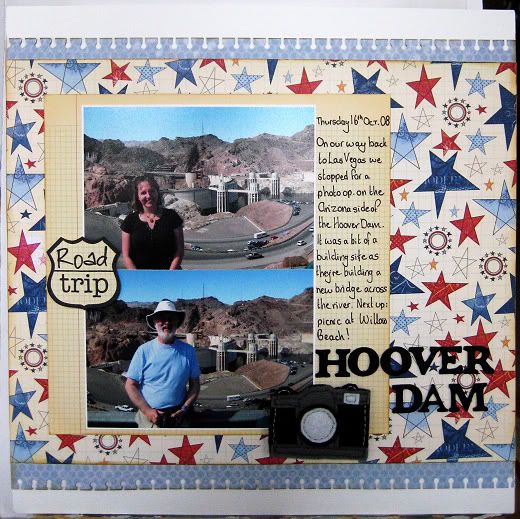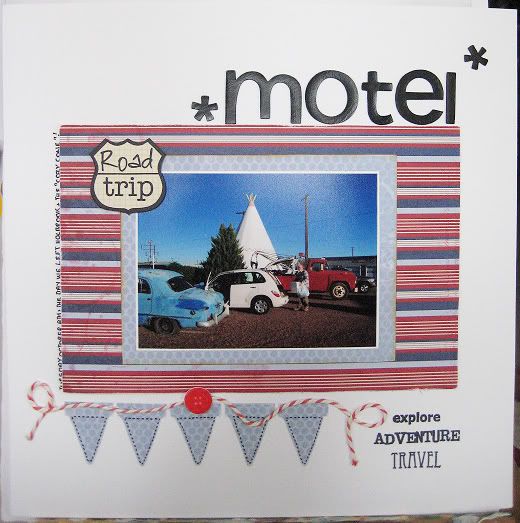 Leaving the
Wigwam Motel
after a night listening to the trains chuffing loudly by.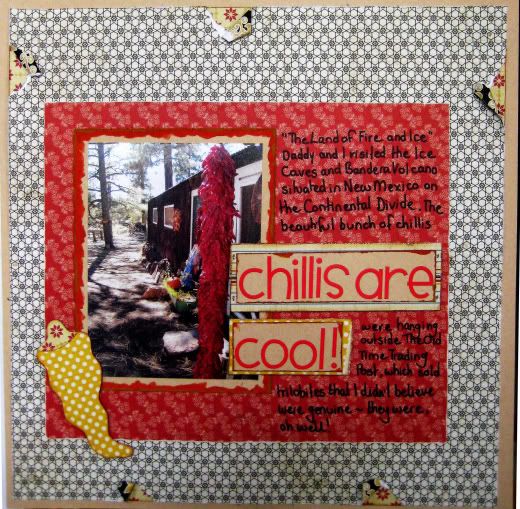 The tears were actually accidental. I tore the paper a few times when distressing the edges, so I used that layering technique to fix it and I'm quite pleased with it.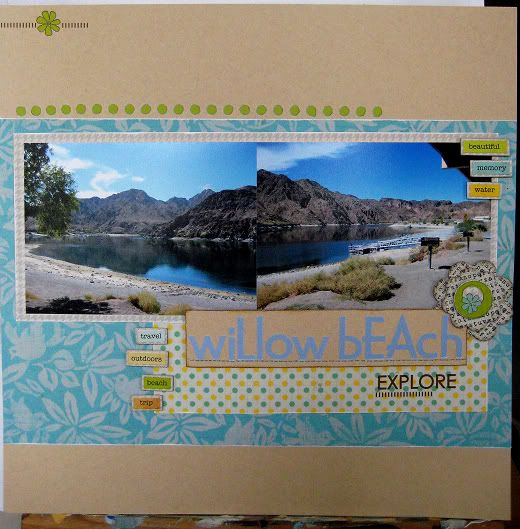 The last picnic before heading back to Las Vegas and the flight home.