The Retreat this year was brilliant. I only went from Saturday morning until Wednesday morning, couldn't stay away from Adam and John for any longer than that. I managed to get 26 layouts scrapped and it turns out the worst part of that is getting all their photos taken, edited and uploaded. So I've decided to do a bit at a time, in themes and not bother with all of them. There were a handful that I really didn't like. Mainly ones from about 9pm onwards!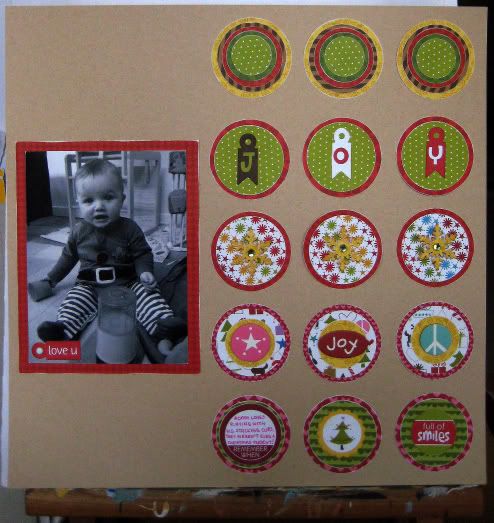 All my Christmas layouts this year match. I'm using Christmas Wishes by Bella Blvd. This layout is being used for the March Monthly Challenge on UKS.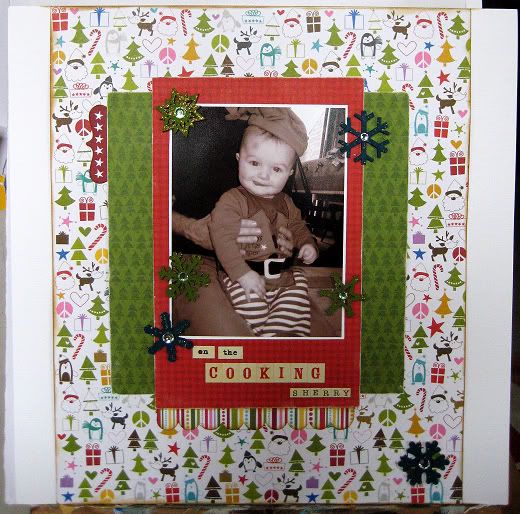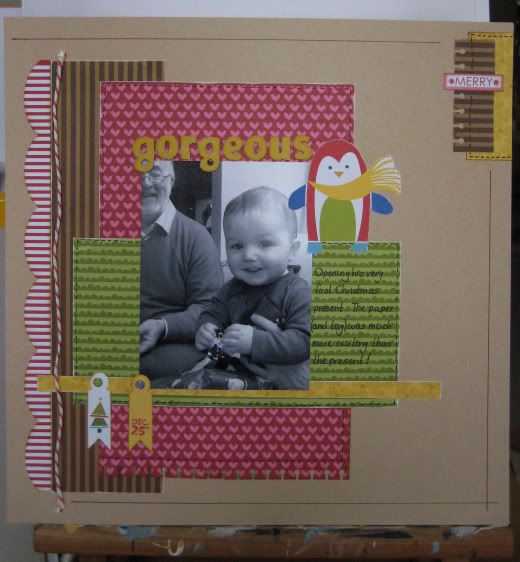 Adam unwrapping his very first Christmas pressie. This is also March Week One Challenge on UKS.