This time the Creative Craft World challenge was for black, white and silver. I thought that would count me out, as I didn't think I had any silver, but it's amazing what you can do with acrylic paint, glossy accents and silver Pixee Stix!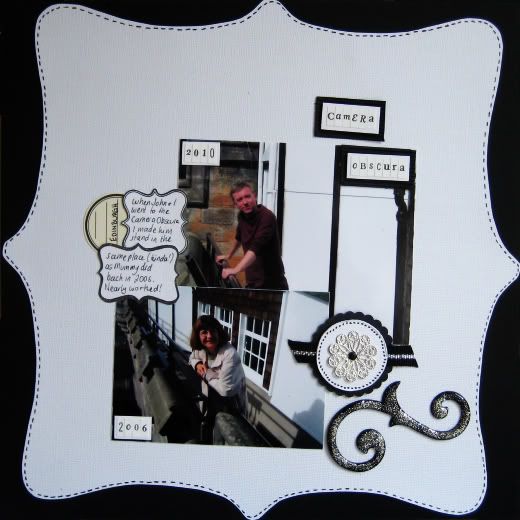 My mother at the Camera Obscura in 2006 and John in 2010. I didn't quite get John standing in the same place, but it's close enough!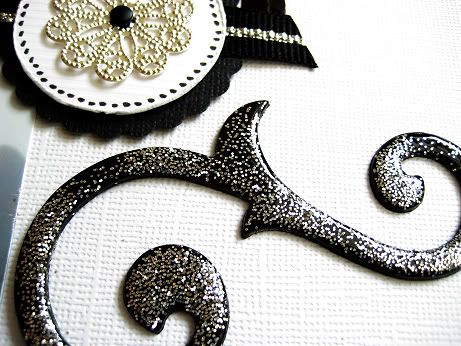 Ex-yellow BoBunny chipboard swirls, jazzed up with paint, GA and Pink Paislee's Pixee Stix. I've never tried that technique before and now I want to sprinkle glitter on all my chipboard!