I did get all these done on time, but my lack of mojo and general enthusiasm has meant me not taking the pictures in time and getting them loaded onto UKS. So here are a bunch of layouts for weekly challenges taken yesterday in rather dodgy light!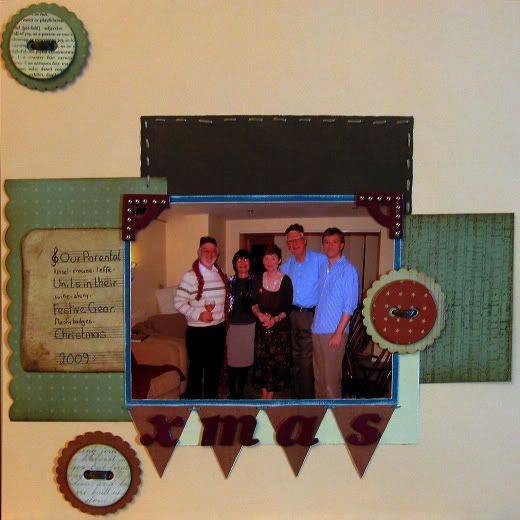 Baby Blue / 3 of Something / Bunting / Celebration
Last Christmas with both sets of Parentals.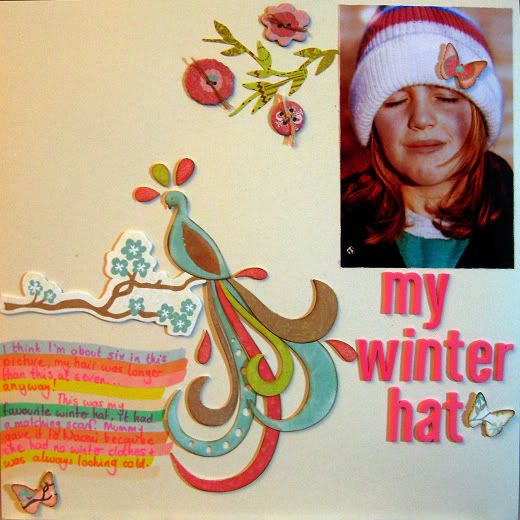 Ice cream colours / Change / Stripes / Journalling
Me as a child. I was able to use up a lot of bits of Crate Paper - Blue Hill that I've had lying around for ages.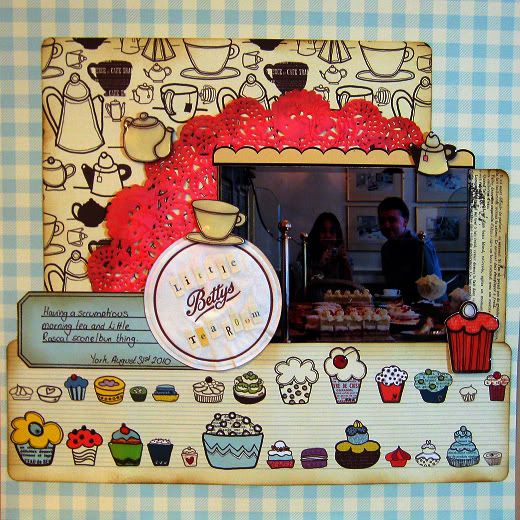 Guilty Pleasure / Chocolate Brown / Circle
John and I indulging in morning tea at
Little Bettys in York
. I saved one of the doily things that go under tea cups to catch the drips - gotta love emphemera. Also managed to use one of the beautiful Lakeland doilies that I've been stroking for a while.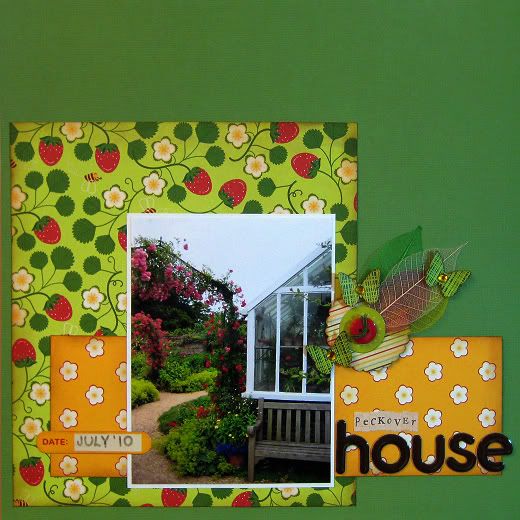 Different Fonts / Inspired by Nature /Make an Embellishment
Used some of the skeleton leaves that Daddy found for me at a boot sale. :)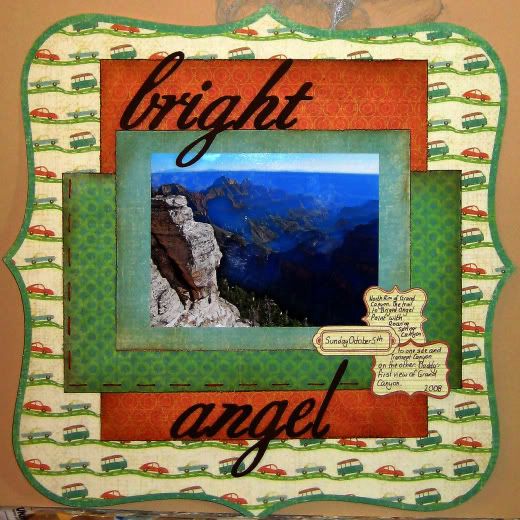 Panorama / Stamping / Altered Lettering
This one is actually current! Grand Canyon from North Rim. Stamped journalling boxes and painted thickers.