Decided to scrap the books that I read each month as 6x6 layouts. After I'd made the first one I thought it would be a good idea if they were all companion pieces to the Project 12 layouts. So, from February, they all match. I'm all out of January's papers anyway, so that wouldn't have matched anyway!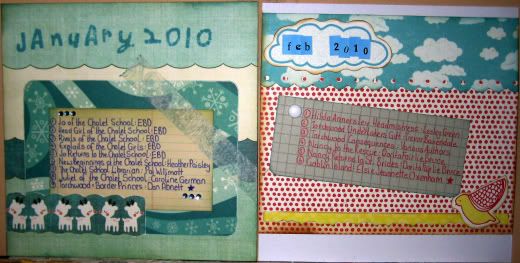 January's non-matchy layout is made from Cosmo Cricket and Sassafrass Lass.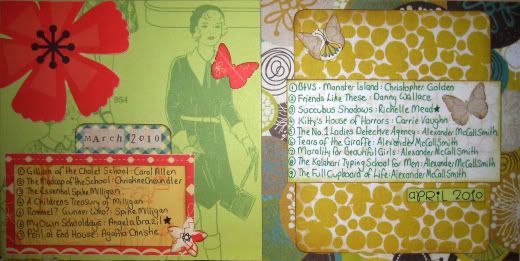 I put a star by my favourite book each month.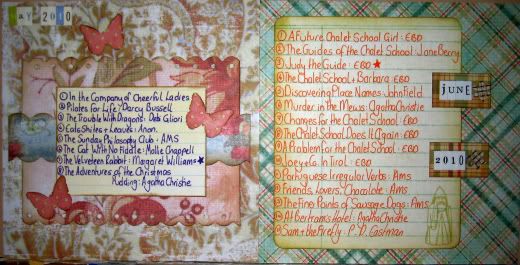 June isn't an

exact

match either, but I've stuck with the tartan theme and used the Lewis Chessman.