Still in digital land for my weekly challenges. I did a couple of paper layouts last week and I have taken their pictures, just need to pop them on here. If someone can come over and chivvy the builders on so I can scrap in a nice scrapping room, that would be fab. Roll on July!!
In the meantime;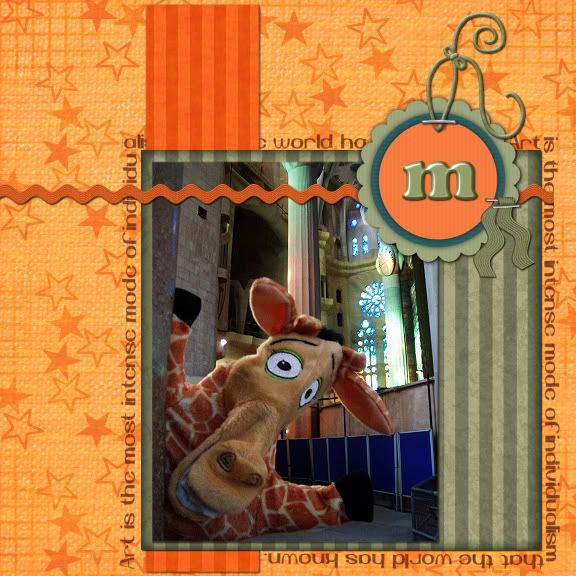 Picture that makes you giggle - all my pictures of Melman make me giggle! This one was taken in the Sagrada Familia, Barcelona.
Five of something - different embellies (ric rac, stapled ricrac, staple, string, tag)
Sparkly or Magical - magical stars
Oscar Wilde Quote -
Art is the most intense mode of individualism that the world has known.
Zoo Spirit Collab


Paper - J Burkhart / Shebadoo / Aby Scraps / Scrappin Cop
Embellies - Shebadoo / Mags Graphics / LB Creations
Alpha - Lisa Minor
Font - Yiggivoo