I did these a couple of weeks ago, and then took the pictures last week, finally remembered to add them to my Blog!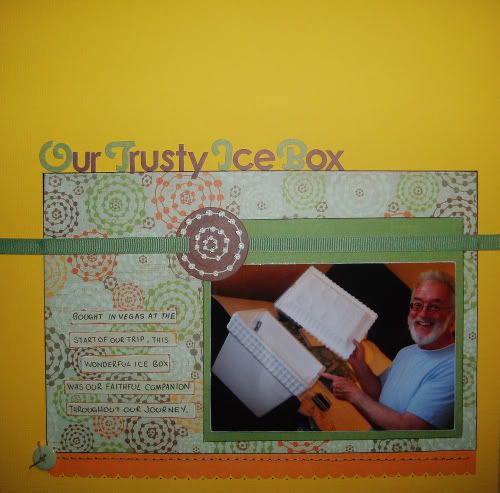 This one is another of the Road Trip pictures. The ice box that we carted round with us for the fortnight and it kept our cheese cold.
Me! Still a face I pull when I'm sulking...