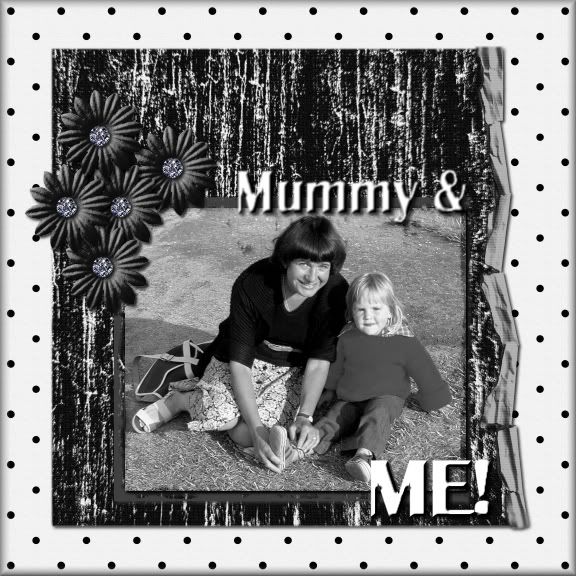 Made this for a weekly challenge:
Create a LO either in
black and white
or a using a rainbow of colour
Create a LO that celebrates womanhood - My mother and me!
Use at least one distressing technique - distressed papers
Use 5 of something on your LO - five black flowers
I don't have many rainbow papers, so I went the black and white route. That led me to go down the digi route. Not to mention the fact that I'm trying to study a lot more at the moment, that also makes digi-ing a lot easier than getting all my scraps out over my textbooks.
Bon Scrapatit -
You Don't Know Jack

A Work in Progress -
Autumn Dream
and
Sweet Dreams

Font - Grenoble Heavy