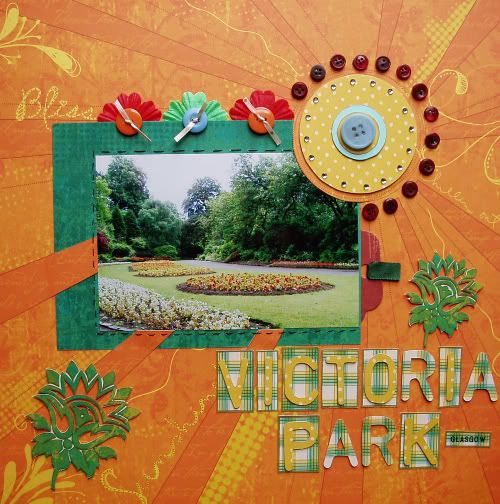 I took this in Victoria Park, Glasgow last month. The weather looked hopeful, it was warm, the sky was bright and the sun was just trying to come out. Sadly, the sun was soundly beaten by the clouds and finally by the rain, which totally washed out our croquet match and put out our barbeque. Still, that's the joy of a British Summer, you never know what you're going to get.
I decided to stick with the sun for this one, brighten it up with this
Scenic Route: Grafton paper
(
Maxwell Avenue
) and just pretend that it never rained that day.
Created for the current
Scrummy Stash Cafe
challenge - Summer Theme.