I used the inspiration on the Scrap Schemes blog to make the flowers - they were fun, but took AGES! I've never done so much stitching or button-stacking before.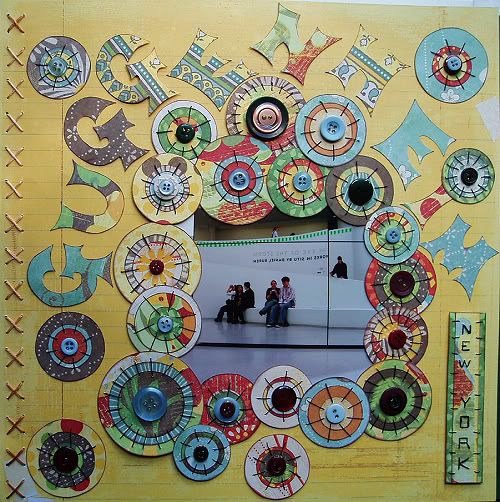 Picture taken at the Guggenheim in New York where they had a mirror installation at the time (2004).
Here are some close-ups because I've finally figured out that setting on my camera!