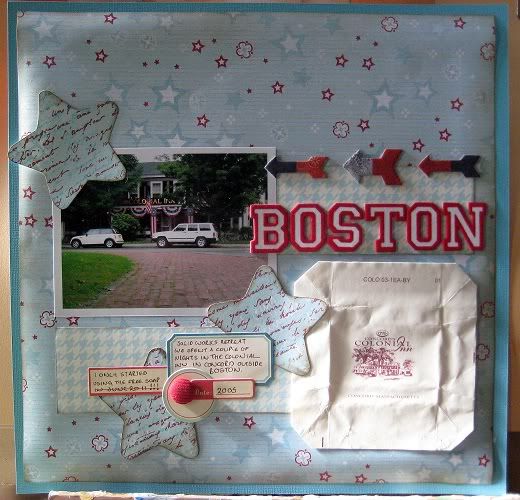 Quickly uploading a challenge entry for Creative Craft World! Will come back and sort out details later - maybe...

Later: Adam now sleeping off his jab suffering. Poor mite. :(

I used a piece of DCWV as a background, but it's a wussy piece of paper and has curled up all over. Can't stand paper that does that, but it doesn't look too bad in the end.

John and I stayed at The Colonial Inn in 2005, but I've only just opened the hotel soap! So I decided to scrap it.