I'm thinking that I should probably use this blog more, put up more of my paper LOs here rather than just the digis. I seem to have gone through a phase of only doing paper LOs when they're required for competitions and challenges, rather than making them for myself.
Well, last week I discovered a way of scrapping and studying at the same time - listening to podcasts from the
Colorado School of Mines
!
So I've been getting some road trip layouts done. Here's one: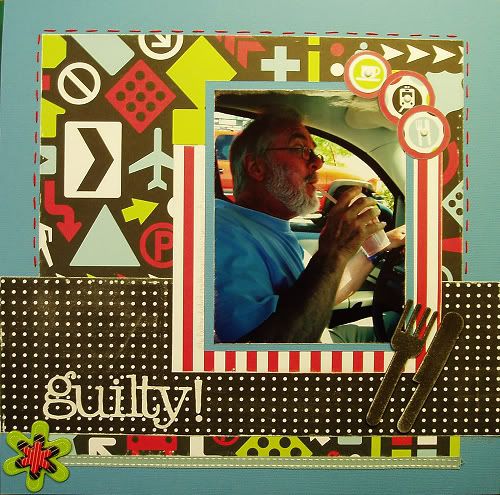 My father looked so guilty to be drinking a strawberry milkshake from Wendy's! I think he enjoyed it rather more than he let on, though. ;)