My entry for the
Scrummy Stash Cafe
this week. Had a class to follow this time, I didn't have all the bits, so a lot of this is making it up as I go along!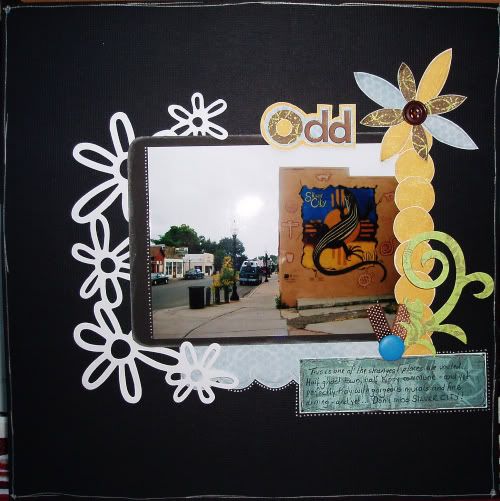 I've mainly used Crate Paper, with a little bit of Scenic Route and some lace cardstock.
Picture taken in Silver City, New Mexico. One of the oddest places I've ever been.